In the diverse tapestry of global fashion, Pakistani style holds a unique and captivating place. The fashion scene in Pakistan seamlessly blends tradition with modernity, resulting in a breathtaking array of designs that celebrate the richness of culture and the spirit of innovation. From the bustling streets of Lahore to the runways of Karachi, Pakistani fashion is a true reflection of the country's deep-rooted heritage and its ever-evolving global influence.
1. Cultural Diversity in Pakistani Fashion
Pakistani fashion is a kaleidoscope of colors, fabrics, and styles, each reflecting the diverse cultural influences that have shaped the nation. The different ethnic groups and traditions that make Pakistan unique are beautifully mirrored in its clothing. From the intricate embroidery of Punjab to the regal elegance of Baluchistan, Pakistani fashion tells the story of unity in diversity.
One of the most notable aspects of Pakistani fashion is its dedication to modesty. The emphasis on modesty has led to the creation of stunning ensembles that celebrate the beauty of women without compromising on their cultural and religious values. This fusion of modesty and modernity has attracted attention on a global scale, making Pakistani fashion an influential force in the industry.
Saniya Pakistani Suits: Custom Stitched 3-Pc Set - Elevate your modest fashion with the Saniya Pakistani Suits, a custom-stitched three-piece ensemble that seamlessly blends tradition and modernity. Featuring intricate designs and impeccable tailoring, this collection offers the perfect balance of elegance and cultural values.
Maria B Georgette Pakistani Suit: Three-Piece Elegance - Discover the epitome of sophistication in the Maria B Georgette Pakistani Suit, a three-piece masterpiece adorned with intricate embroidery and luxurious georgette fabric. This ensemble embodies the charm of modest fashion with a contemporary twist, making it a timeless choice for those who appreciate refined style.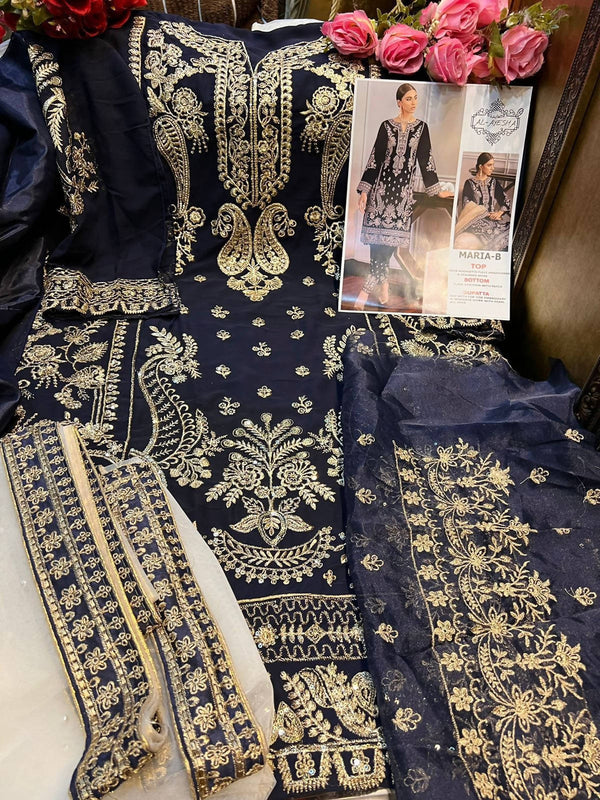 Amna Luxurious Pakistani Dress: 3-Piece Set in 4 Colors - Express your individuality while staying true to cultural and religious values with the Amna Luxurious Pakistani Dress. This versatile three-piece set, available in four stunning colors, showcases luxurious fabric and impeccable design, making it a go-to option for both formal occasions and everyday elegance.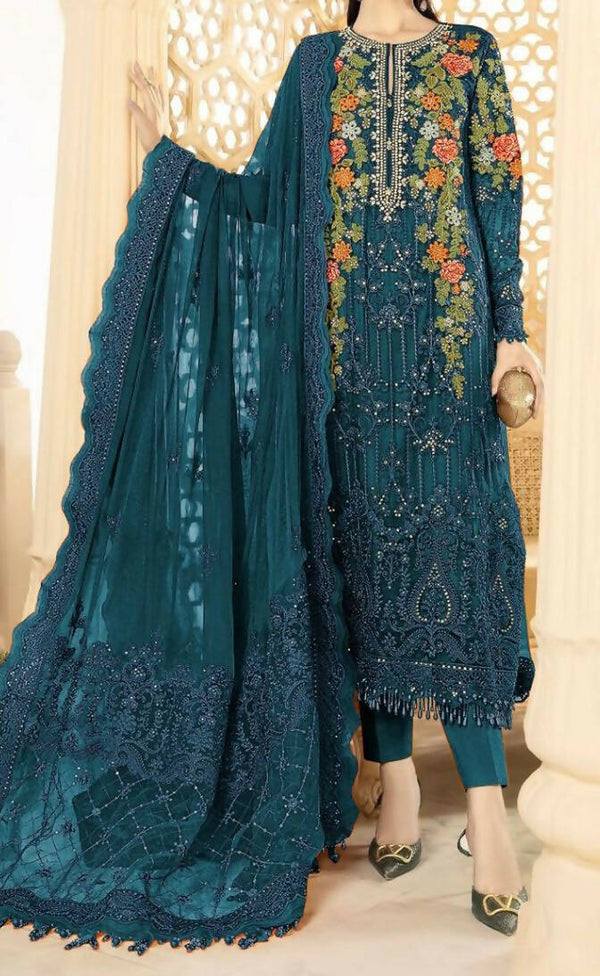 2. The Global Impact of Pakistani Fashion
Pakistani fashion has transcended national boundaries, capturing the hearts of fashion enthusiasts worldwide. Designers from Pakistan have showcased their collections on international runways, receiving recognition for their craftsmanship and creativity. The integration of traditional Pakistani elements, such as intricate hand-embroidery and indigenous fabrics, with contemporary designs has garnered attention from fashion capitals around the globe.
One key factor that sets Pakistani fashion apart is its versatility. Pakistani clothing ranges from the exquisite bridal wear that epitomizes opulence to the casual, comfortable everyday wear that is perfect for any occasion. The adaptability of Pakistani fashion has led to its popularity among a wide range of audiences, from those seeking grandeur for special events to those desiring understated elegance for daily wear.
Amber Pakistani Dress : 3 PC Set  is a captivating three-piece ensemble that exudes elegance and grace. Immerse yourself in the intricate design and sophisticated details of this ensemble, reflecting the essence of modest fashion while embracing modern style.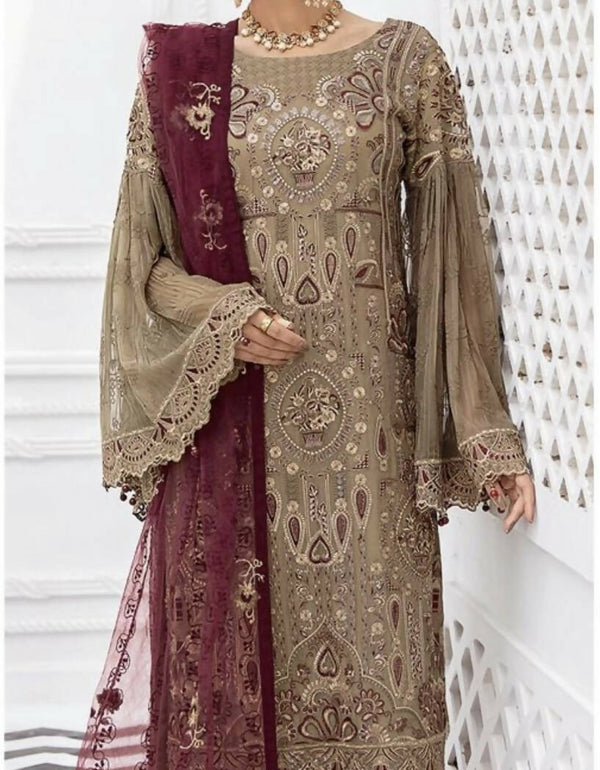 Embyss Pakistani Dress: 3-Pc Set - Immerse yourself in the charm of the Embyss Pakistani Dress, a mesmerizing three-piece ensemble that captures the essence of timeless elegance.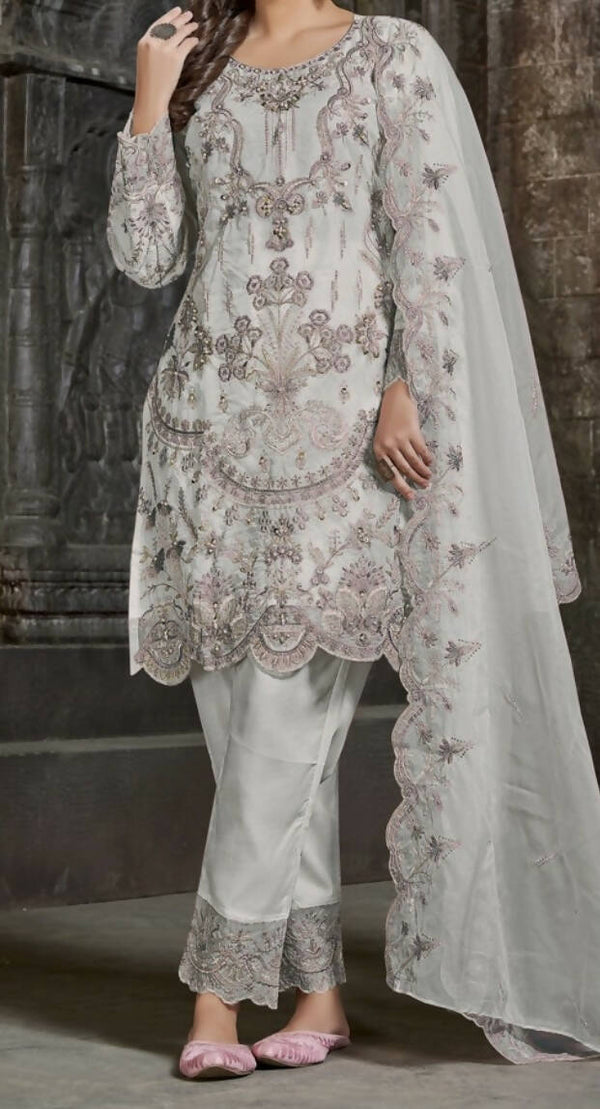 Ehmal Baby Pink Pakistani Dress: 3-Pc Set - Experience the enchanting allure of the Ehmal Baby Pink Pakistani Dress, a delightful three-piece ensemble that embodies elegance and grace. The soft baby pink hue, combined with intricate design details, makes this set a charming addition to your wardrobe, perfect for celebrating modest fashion with a touch of delicate sophistication.
3. Influencing Modesty Trends Worldwide
In recent years, there has been a global resurgence in modest fashion, with women from various cultural backgrounds embracing modest styles while maintaining a fashionable edge. Pakistani fashion has been at the forefront of this movement, serving as a source of inspiration for those seeking loose-fitting and practical clothing.
The intricate detailing, modest cuts, and vibrant colors found in Pakistani clothing have become trendsetters in the world of modest fashion. Designers and fashion enthusiasts from different countries now look to Pakistani fashion for ideas on how to create modest yet stylish outfits that resonate with cultural values while appealing to modern sensibilities. Here are three of our favourite picks:
Mehr Three-Piece Set - Explore the exquisite charm of the Mehr Three-Piece Set, a stunning ensemble that seamlessly blends traditional aesthetics with contemporary flair. With attention-grabbing design elements and a harmonious color palette, this set is a perfect choice for those who appreciate the beauty of modest fashion.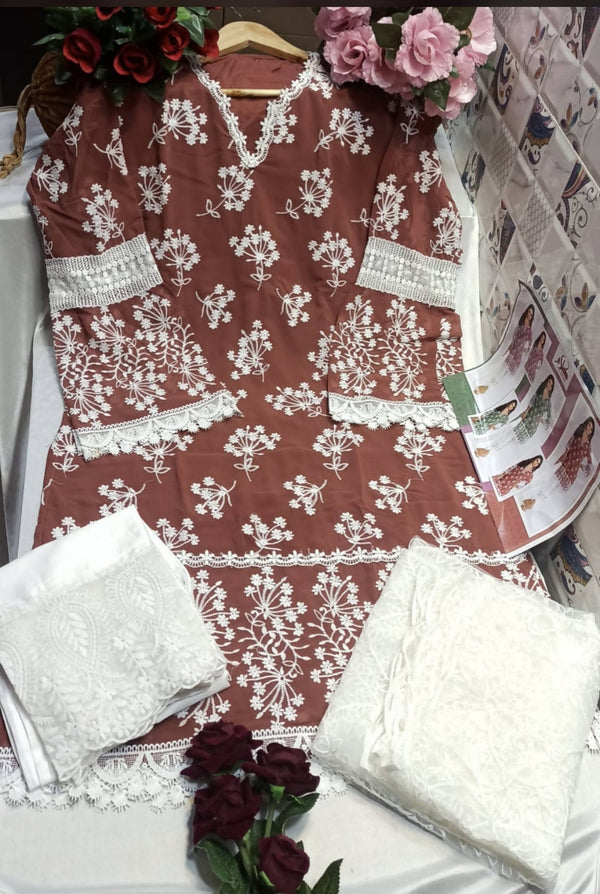 Maheer Pakistani Dress: 3-Pc Set - Immerse yourself in the beauty of the Maheer Pakistani Dress, a three-piece masterpiece that combines intricate craftsmanship with modern sensibilities. 
Al-Amra Designer Pakistani Suit: Three-Piece - Elevate your style with the Al-Amra Designer Pakistani Suit, a three-piece ensemble that exudes sophistication and grace. Featuring luxurious fabric and intricate design work, this set offers a harmonious blend of tradition and modernity, making it a striking addition to your modest fashion collection.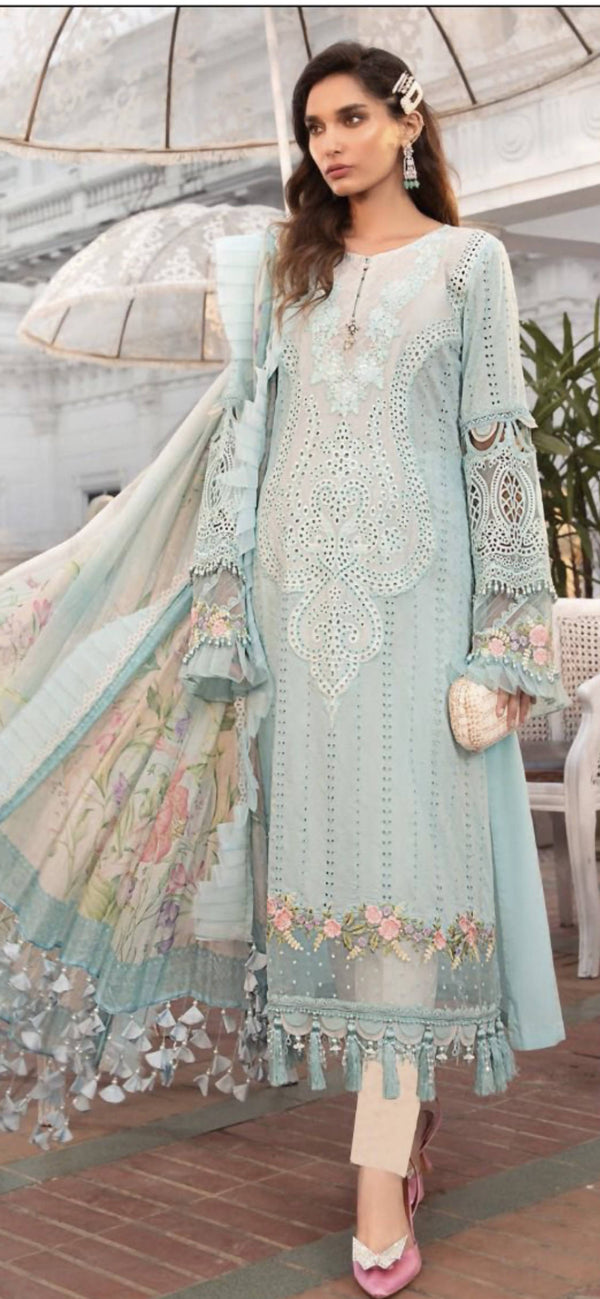 Check out this TikTok video showcasing some of our trendiest pieces: 
Pakistani fashion stands as a shining example of how culture and creativity can coexist harmoniously. The global modesty movement has found a prominent ally in Pakistani fashion, with its elegant designs and rich cultural influences captivating hearts around the world. As we celebrate the diversity and beauty of Pakistani fashion, let us also recognize the significant role it plays in shaping the global fashion landscape, inspiring a new generation of designers and fashion enthusiasts to embrace modesty with grace and style. Let us know in the comments which of these suits are you favourite and what are your thoughts on Pakistani fashion!